COPYRIGHT NOTICE


All content and images, including any not yet watermarked, are ©My New 30 2008-2013, unless noted otherwise. You are free to print articles for personal use, but please do not republish anything from this site without prior written permission. All rights reserved.
Is someone stealing your content? Click here to find out what to do.

Tuesday, May 12, 2009
My New 30 recipes are now hosted at Deep South Dish.
Click this link
and we'll carry you there now!
~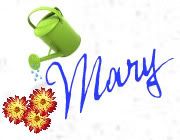 at 4:49 PM
What have you to say?
10 HIP PEEPS LEFT AN OPINION. ADD YOURS.


Twit This!
♦
DiggIt!
♦
Add to del.icio.us
♦
Add to Technorati Faves
♦
Stumble This
♦
Add to Google Bookmarks
♦
Add to Yahoo MyWeb
♦
Add to Facebook